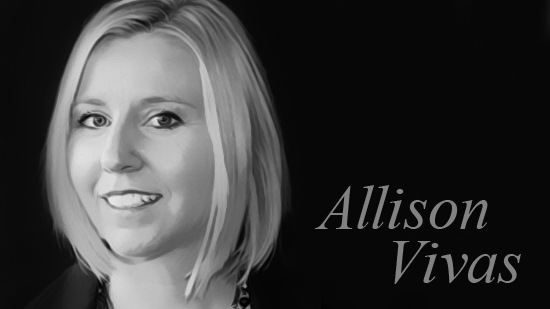 Even though she majored in linguistics, businesswoman Allison Vivas was more attracted to tackling the field of internet marketing, taking occasional side jobs in marketing as she worked on her degree.  When she graduated from the University of Arizona in 2001, Vivas began to search for a marketing-related job that would let her engage in the work she enjoyed so much.
At the age of 21, Vivas became the seventh employee of TopBucks, an adult webmaster company.  In charge of their marketing and webmaster relationships, Vivas rose quickly through the ranks, landing the position of Marketing Director.  In 2004, TopBucks began producing its own content and created the PinkVisual brand to manage it, placing Vivas on the project as Marketing Coordinator.  Within two years, Vivas the President of PinkVisuals, becoming the driving force behind the innovative film company.
Over the years, Vivas has led PinkVisual to increasing success, bringing attention to both herself and the company.  In 2010, Vivas was named one of the Top 10 Women in Male Dominated fields by online knowledge forum BigThink.com, was featured as one of the "World's Best Persons" on Countdown with Keith Olbermann, and has participated in education panels at various events and internet-themed enclaves as the Adult Entertainment Expo, the XBIZ Conference, InterNext Expo, CybernetExpo, and South by Southwest Interactive.  She also was awarded the XBIZ Woman of the Year award twice, in 2010 and 2011, and more recently received their Free Speech Coalition Award in 2012.
You can read more about Allison Vivas and Pink Visual in the book The Unsexpected Story.