Saturday, 08 September, 2012
Last Updated on

Thursday, 17 January, 2013 21:16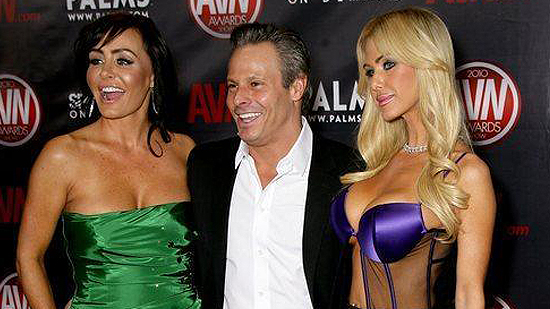 Unlike many entering the world of porn, Steve Hirsch was not a stranger to the industry.  The son of Fred Hirsch, an adult industry veteran, Hirsch worked as a salesman for his father, duplicating and mailing out 8mm adult films before joining Cal Vista, a studio that was a major player in the '80s.  This is also where Hirsch met his first business partner, David James.
Working with James, Hirsch founded Vivid Entertainment in 1984.  At the young age of 23, Hirsch knew he needed to find a way to set Vivid apart from other adult video production companies.  He wanted higher-budget movies with talent who could act and storylines that would hook an audience.  Hirsch felt that, in order to be successful, he needed to totally reinvent the way adult videos were produced and marketed.
Taking his cue from the old-school Hollywood studio system, Hirsch decided to focus not on a single movie, but on a girl.  With this in mind, he hired Ginger Lynn, who starred in the December 1985 release of Ginger.  The video­, and Lynn, were an overnight sensation, and the concept of the "Vivid Girl" was born.
Yet even as Lynn's popularity grew, Hirsch realized that his star wouldn't be in front of the camera forever.  He began to recruit more Vivid Girls, snapping up talent like Jamie Summers, Barbara Dare, and Christy Canyon, and focused on raising the value of his films.  For the release of the third Ginger Lynn movie, Ginger's Private Party, Hirsch retained an art director talented enough to build a solid brand for the rapidly-growing company.
Through the years, Hirsch's passion for excellence and desire for mainstream production values have fueled his company's success.  He continues to recruit and develop new talent, expanding his company in ways that, to this day, make Vivid a benchmark for innovation and class in the adult entertainment industry.
You can read more about Steve Hirsch and Vivid Entertainment in The Unsexpected Story.